I help families enjoy their photos, forever
Want help to create and maintain an easy to use system, tailored just for you and your family, to manage all of your family photos?  With a personal touch, care and compassion? You're in the right place!
Think you need to know fancy software? Or be stuck organising and sorting 1,000s of photos on your own? Think again.
If you're someone with a busy family life, who loves their photos. . .
If you want to have the peace of mind that all your photos are backed up and safe. . . 
If being able to find your favourite photo when your child was young is important to you. . . 
If you have no time to sit for hours figuring out where to start, but you still want to have all your photos safe and in order. . .
Then you've come to the right place.  I've helped many families just like yours.  I'm ready to help you too.
Send me exclusive tips on keeping my photos organised!
Subscribers get my very best stuff, plus exclusive early-bird access to future webinars at a big discount.
I'll help you organise your family photos
the way YOU want to
Hi, I'm Fiona McLauchlan Staff.
I started Photo Helper to help families enjoy their photos in this new era of photography.  Gone are the days of double prints. Now we have an abundance of digital photos taken every day.  
Founded in 2017, Photo Helper is a service to families with an overwhelming photo collection of both printed and digital photos.  I run webinars, post video tutorials, provide personal in-home services, and manage our Photo Helper Scanning Studio.
I have over 15 years experience not only working within the photography industry, but also helping people like yourself in personal organisation.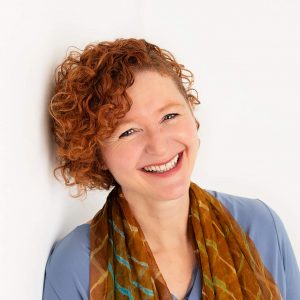 I absolutely love looking back on my own family photo collection and found myself overwhelmed by the sheer volume (including photos I had inherited over time!)  
I had. . . 
. . . and I longed for the day they were all backed up safely, and sorted in a way I could find what I wanted to, easily.  Today, as a Certified Photo Organiser, I not only have my own family photo collection saved and sorted, I now have the privilege of helping others do the same.
A trusted expert with a proven method
The Photo Helper Scanning Studio uses the highest quality scanning equipment with both high speed photographic scanners and A3 sized flatbed photographic scanners.  As a Certified Photo Manager with The Photo Managers, I use industry best practices and keep up to date with all the new technological enhancements and breakthroughs in our industry, so you don't have to!
There is no question too big, small, technical or practical I won't tackle solving.  Ask me anyway!